John Fulton Distinguished Alumni Award
Established in 2009, the John M. Fulton Distinguished Alumni Award is named for long-time KCC Alumni Association member John Fulton of Herscher. Fulton is a 1981 graduate of KCC, and earned two associate degrees, in business and general studies.
As a decorated Vietnam War hero, a tireless advocate for veterans affairs, and for people with disabilities, a farmer, and friend, Fulton is a source of pride and inspiration for all of us at KCC.
Following Fulton's receipt of the KCC Foundation's Distinguished Alumni Award in 2009, the KCC Foundation Board voted unanimously to rename the recognition "The John M. Fulton Distinguished Alumni Award."
Recipients of the award must meet the following criteria:
Outstanding success and distinction in chosen field
Humanitarian service that has proven greatly beneficial to society
Continued interest in/support of education and community colleges
Overcoming life's obstacles
Completion of a recognized program of instruction at Kankakee Community College
Tocarra Eldridge-Robinson
Providing a warm meal or blanket and caring for those in need are examples of how Tocarra Eldridge-Robinson leads by example. She shows others that despite the circumstances we may go through, we need to keep moving forward and giving back to the community.
A 2003 graduate of Kankakee Community College, Eldridge-Robinson received the John Fulton Distinguished Alumnus award on April 13. She has also been nominated by the KCC Foundation for the 2023 Illinois Community College Trustees Association Distinguished Alumni award.
"Tocarra is a true KCC success story," said Kari Nugent, KCC vice president for advancement, marketing & public relations. "Her work with Still I Rise elevates young adults and gives them hope."
Eldridge-Robinson has an array of personal and professional achievements. She is the founder and executive director of Still I Rise, a nonprofit organization that empowers youth and young adults to create a positive and healthy change in society. This dynamic and innovative leadership development organization provides comprehensive and cohesive programs including health and wellness, youth entrepreneur, arts and culture, financial literacy, and workforce development. Still I Rise works with youth and emergent adults cultivating empowerment and education, as well as providing life skills to enhance their future.
Still I Rise has been recognized frequently since its founding in 2014. Awards and honors include: 2021 Kankakee County Chamber of Commerce Nonprofit of the Year Award, 2021 NAACP President's Award, 2019 and 2022 Best of Kankakee Award.
Additionally, Eldridge-Robinson is a published author, journalist for a national publication, talk show host and recording artist.
The Honorable Michael J. Kick
During his career, the Honorable Michael Kick was dedicated to upholding justice in the court system. Kick was state's attorney for Kankakee County for five years. He then served as a judge and chief judge for the 21st Judicial Circuit, from 2000 until retiring in 2020. Both before and since his retirement, Kick has served on and supported the KCC Foundation Board, which works to create opportunities in education. He also has volunteered as a mentor to students in KCC's Paralegal program, and he has taught law classes at both KCC and Governors State University.
As a judge, he wanted to preside over drug and juvenile courts because it "provided the best hope to make a difference in somebody's life before it was too late," Kick said. "To me, everybody's a human being. We all have the same wants, needs and desires. So, I never looked at someone who is charged with a crime as necessarily a bad human being. They were just a person who was charged with a crime."
Kick enrolled at KCC immediately after high school. He dropped out after one semester because he wasn't ready to commit to college. He worked minimum wage labor jobs, which he hated. When his father passed away unexpectedly at age 49, money became an issue for Kick, his mother, and seven siblings. He re-entered KCC with new determination and worked overnights loading trucks.
"KCC allowed me to obtain a quality and affordable education, while living at home, after my father's death," Kick said. "At KCC, I developed self-discipline, self-confidence and excellent study habits, which enabled my success at U of I and ultimately, law school. With the support of excellent teachers at KCC, I also developed an intellectual curiosity as well as a passion for learning. My time at KCC was—and still is—my favorite educational experience."
After graduating from KCC in 1977, Kick attended University of Illinois.
He earned a bachelor's degree in 1980, got married, started law school and worked at the Kankakee County Public Defender's Office. Several years later, Kick's wife, Lisa, experienced major health setbacks. He worked tirelessly while also caring for his beloved wife and two daughters. On May 14, 1995, Lisa Kick received a heart, kidney, and pancreas transplant, the first patient with this combination of transplants in Illinois history. She survived another pancreas transplant and lead a fulfilling life before succumbing to the ravages caused by diabetes in December 2018.
Kick's life story is one of resilience. Throughout, he stood alongside his loved ones as they fought through obstacles of their own. He modeled himself as not only a successful judge, but as an avid seeker of truth who is recognized for his ability to always see the humanity in people. Kick continues to benefit KCC and the district that we serve through his personal and professional contributions.
Chip Hasselbring
Walter "Chip" Hasselbring has established a successful career in the banking industry and has served as President, Chief Executive Officer and Director of Iroquois Federal and IF Bankcorp since 2015. He is also an avid and distinguished volunteer throughout the area.
"I am a proud graduate of Kankakee Community College," Hasselbring said. "This experience remains profound because it was during my time at KCC that I learned the power of investing and valuing community. It instilled in me the value of education and I remain committed to both continuing my education as a lifelong learner and mentoring others to do the same. KCC made me realize that the opportunity to attend college is attainable and available to anyone willing to work hard to pursue their dreams. My experience at KCC was the first step on my academic journey and I remain committed to the success of KCC."
Hasselbring has been with Iroquois Federal since 1978, serving in positions including Senior Executive Vice President and Chief Operating Officer, Vice President of Loans, Branch Manager, and Marketing Officer.
Hasselbring is a Director and past President and Treasurer of both the ARC of Iroquois County and the Iroquois Economic Development Association. Hasselbring currently serves as a Director and Chairman of the Community Foundation of Kankakee and Iroquois Counties, member of the KCC Foundation Board, Trustee on the Banker's Insurance Trust, and Director and President of Iroquois Federal Foundation.
Previously, he served on the Iroquois Memorial Hospital Business and Development Committee; and has been Director and past Chairman of the Illinois League of Financial Institutions.
Recently, Hasselbring was essential to securing funding which benefit students enrolled in KCC's First Year College Experience class.
Hasselbring earned an associate degree from KCC in 1976 and he also has a bachelor's degree in Business Administration from Olivet Nazarene University.
Dr. Vicki Gardner
Dr. Vicki Gardner's career at KCC has spanned more than 35 years. As vice president for finance and administration since 2001, she oversees college operations including finance, human resources, institutional technology, police and security, physical plant, and environmental and institutional sustainability. 
Gardner is the past president of the Illinois Community College Chief Financial Officers and a member of the Illinois Community College Board Finance Advisory Committee. She serves on the board of the Kankakee County Training Center for the Disabled Foundation, and is president of her church's Parish Council and finance committee. She is a past president of the United Way of Kankakee County Board. 
After earning an Associate in Applied Science degree from KCC, she earned a bachelor's degree and a master's of business administration degree from Olivet Nazarene University. Gardner has also earned a doctorate in community college leadership from Ferris State University. 
As one who embodies the idea of KCC graduates as positive role models, Gardner continues to work hard to attain professional success, while inspiring others to give back to their community. She is a leader, a mentor, a role model and we are pleased to recognize her as the 2020 John M. Fulton Distinguished Alumni.
Dale Piggush
Dale Piggush graduated from Kankakee Community College's Carpentry Apprenticeship Program in 1975. After working for other construction companies, he started his own Piggush Simoneau, Inc. in 1991, and initially worked out of his garage. Hard work and dedication, plus a thoughtful approach to the needs of clients allowed the firm to grow. Today, Piggush Simoneau is very successful, and builds a number of large construction projects in Kankakee County. Among the most recent is the Advanced Technology Education Center at Kankakee Community College, completed in 2019. 
"Kankakee Community College gave me the foundation and the roots to live and build my dream of construction," Piggush said. "When I was young, I always knew that I would build. Kankakee Community College afforded me the opportunity to pursue that dream close to home. It is an honor and a privilege that I use my education to make a difference in my community. I am proud to have constructed schools, hospitals, churches, and other local entities, but my legacy will begin with the foundation of my education at Kankakee Community College." 
Piggush's community involvement includes serving as president of the Kankakee Contractors Association since 1996. He also has served on the Advisory Board for Presence Intergenerational Center and on the Board of Directors of the Catholic Education Foundation of the Diocese of Joliet. Along with his wife, Lynn, the Piggushs were honored as Humanitarians of the Year by Presence St. Mary's Hospital in 2006. They also were inducted to the Hammes Hall of Honor at Bishop McNamara Catholic High School in 2017.
The Piggushs help current KCC students through annual financial support to the KCC Foundation Century Scholars fund and Women's Giving Circle. 
"(KCC) is where I learned the importance of giving back," Piggush said. "Volunteering my time and talent to our great community has helped me achieve more personal success than I could have dreamed possible."
Maureen Powell
Maureen Powell has achieved professional success and respect in local business and philanthropic communities. Powell has risen through the ranks at CSL Behring, a manufacturing facility. She began her career in 1994 at the Kankakee location, and is now the site head of communications, responsible for internal and external communications.
In 1989, Powell completed an associate degree from Kankakee Community College. She went on to receive a bachelor's degree in liberal arts and sciences from Governors State University and an MBA from Olivet Nazarene University. Even after finishing these degrees, Powell has remained committed to lifelong learning by enrolling in continuing education classes at KCC.
Powell is on the board of the KCC Foundation, and also serves on the United Way of Kankakee and Iroquois Counties Executive Committee.
Donald Rehmer
Dr. Rehmer has established a successful career as a geologist and is currently with the Bureau of Ocean Energy Management. Donald's passion for his career has inspired him to volunteer his services of aid and expertise in times of disaster throughout the United States.
Dr. Donald Rehmer embodies the positive role model of a Kankakee Community College graduate. He continues to work hard and attain professional success, while inspiring others to give back to their community. He is a leader, a mentor, and a lifelong learner.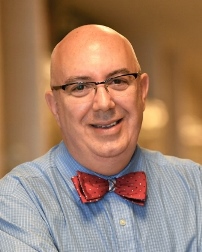 Robert de Oliveira
Since graduating from KCC in 1993, Robert de Oliveira has made a major impact on the Hispanic community in and out of the classroom. He was raised in Brazil and moved to the United States to receive a higher education. As a former migrant, de Oliveira understands how challenging it can be to live in a country without knowing the language. He says he couldn't have succeeded without the help of his friends, He now speaks three languages: Portuguese, Spanish and English. One of de Oliveira's missions is to help new migrants adjust to living in the U.S.
Since 2014, de Oliveira has been a consultant for the Migrant Education Program, helping students and their families with their education. He helps those wanting to learn English as well. De Oliveira was president of the Illinois Migrant Education Association from 2006-09. In 2008, he received the Illinois Migrant Teacher of the Year award.
After receiving an Associates in Arts degree from KCC, de Oliveira attended Olivet Nazarene University and completed a bachelor's degree in history education in 1996. He began teaching in Kankakee School District 111 and quickly became a favorite teacher among students, who frequently call him "Mr. D." In 19 years of teaching, he has taught subjects such as social studies, bilingual classes, and English as a Second Language.
In 2013, de Oliveira introduced the Foreign Travel Program, encouraging students to explore other countries and learn their cultures. In 2016, he left teaching to become an assistant principal for Kankakee High School.
Outside of teaching, de Oliveira has been involved in many committees including:
Kankakee Public Library
Kankakee Historic Society board of directors
Kankakee Natural Historic Preservation Committee
Kankakee Valley Youth Symphony Orchestra (founding member)
Acting Out Theatre Co. (founding member)
De Oliveira credits KCC for sparking his interest in academics. He considers himself a "lifelong learner," with a passion for education that keeps growing. De Oliveira also frequently brings his classes to KCC for field trips to share the opportunities the college provides—like it did for him.
Jordan Arseneau
​Growing up, Jordan Arseneau and his twin brother, Jesse, spent hours making films. "From the moment my brother Jesse and I started messing around with video cameras, we knew we wanted careers involving media. But coming from a family where neither of our parents graduated from college, we were unsure of where to start."
Jordan and Jesse were part of a single parent household and they knew early on they would be responsible for paying for their own education. Jordan met with several KCC faculty members and weighed his options before choosing KCC.
Both brothers began at KCC in 2000 following graduation from Kankakee Trinity Academy.
While attending KCC, Jordan's interests were piqued when he took his first speech class, "I remember thinking, 'I definitely would like to do something in the communication field.'" Jordan earned an associate degree from KCC in 2002 and a bachelor's degree in mass communications from Illinois State University in 2004. He has since climbed the ranks in broadcasting and filmmaking. Jordan now works as a photographer and editor at Tribune Broadcasting, where his main assignment is for Chicago's Best, a food show which airs on WGN.
Jordan has proven himself to be one of the best, too, and has been awarded three Emmy awards from the Chicago/Midwest Chapter of the National Academy of Television Arts and Sciences. The awards are a 2011 Emmy for Outstanding Achievement for Magazine Programming as part of Chicago's Best; and 2013 and 2014 individual awards for editor of a non-news program for work on Chicago's Best.
"I firmly believe that KCC is the best educational option in Kankakee County. The education and career guidance I received in my short time there was instrumental in my success. I wouldn't be where I am today without Kankakee Community College."
Jordan is committed to education and he mentors students who are interested in broadcasting. Jordan has even helped his wife develop a media program in the Lansing school district that she teaches called "Mustang Media." Jordan and his wife, Nikki, have two sons, Cameron and Ian.
Work is often viewed as "the daily grind." Not for KCC graduate Jordan Arseneau. He describes work as "spending the day at the playground for a kid."
Barbara Decker
Barbara Decker started her college career at Kankakee Community College right after high school. KCC is truly a family tradition. Her mother, an administrative assistant in the admissions office, and her uncle, the supervisor of the media department, both worked at Kankakee Community College. She and her two sisters both attended KCC. After completing her Associates in Applied Sciences, she began her nursing career in 1977 as a staff nurse in the Kankakee community. She steadily worked to enhance her capabilities and climbed the corporate ladder. Barb has invested more than 30 years of her life in nursing. She says, without hesitation, that she has enjoyed every moment.
Barb has held many positions of responsibility including:
Staff Nurse
Operating Room Head Nurse/Director
Director of Perioperative Services and Women and Children's Services
Interim CNO
CNO/Vice President of Nursing
She has also been employed by the Provena Health/Presence Health Corporate office as Director of Clinical Value Analysis and she currently serves as the Director of Perioperative Services at Presence St. Mary's Hospital.
A strong supporter of community colleges, she has served on the KCC Associate Degree in Nursing/Licensed Practical Nursing Advisory Board and is currently on the KCC Foundation Board. She has also been a guest speaker at the KCC Nursing Pinning Ceremony and participated in a panel presentation for nursing students.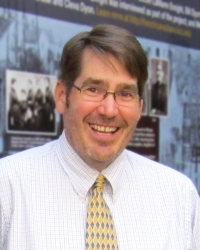 Steven DePasquale
Steve DePasquale was born and raised in Bourbonnais. As a student, he worked full-time at night while attending KCC. He completed an associate degree in 1989 at 27 years old and was the first in his family to graduate from college.
After KCC, Steve transferred to Illinois State University, where he earned both a bachelor's degree (1991) in history and a master's degree (1993). He served as a teaching assistant while doing graduate work at ISU. After working for several years as an adjunct history professor, Steve was hired as a full-time history professor at KCC in 2003.
For over a decade, Steve has been a leader among his peers. He has held leadership roles in retention, assessment, and college readiness. Since 2005, Steve has served as representative on the Faculty Advisory Council to the Illinois Board of Higher Education. He also is the current president of the KCC Faculty Association.
Steve is committed to enriching educational experiences through history, culture and world affairs for KCC students and the community. He was a key collaborator on a French Canadian Heritage Wall at KCC that pays tribute to the primary cultural group that settled Kankakee County and the surrounding area.
Steve is one of three KCC professors who sponsors and leads intellectual discussions each semester about historical and political issues. Most recently, the group discussed Policraticus by John of Salisbury and The Prince by Niccolo Machiavelli. Steve also was recently nominated by the KCC Foundation for the Illinois Community College Trustees Association Distinguished Alumnus Award.
Cathy Boicken
A 1993 graduate of KCC, Cathy Boicken has built a very successful career in banking. She has dedicated significant time and talent to our community, and is an involved parent with her teenage daughter.
Boicken has advanced through the ranks at Municipal Bank in Bourbonnais over the past 30 years, beginning as a secretary. Today she is president of Municipal Bank.
She returned to school in the early 1990s, and graduated with honors from Kankakee Community College with an associate in arts degree. Boicken went on to earn a bachelor of arts degree and graduated summa cum laude from Olivet Nazarene University.
As an active community volunteer, Boicken has led a number of charitable initiatives. Most notably, she served for almost 15 years on the board of Hospice of Kankakee Valley, including terms as vice president and president.
She chaired Hospice's annual Playhouse Raffle for four years, raising more than $30,000 to aid in the establishment of palliative care services and shepherded the organization through significant growth in its delivery of services to patients and their families.
Boicken also served on the board of a local chamber of commerce, and chaired its annual Leadership Development Institute.
Boicken is a consummate professional, a community leader, a dedicated wife and mother, and graduate of whom we are most proud. Her achievements and service to others mesh perfectly with the values of KCC, and the spirit of this award.
Dominic Surprenant
After graduating from Bradley-Bourbonnais Community High School in 1973, 17 year-old Dominic Surprenant wanted to pursue higher education, but his family could not afford to send him to college.
Dominic became a janitor on the night shift at the K-Mart in Kankakee. In the fall, Surprenant landed a job as an orderly at what is now Shapiro Developmental Center on the 3 to 11 p.m. shift. The facility was five minutes from KCC, and Dominic enrolled at KCC in the winter term of 1973-1974.
In 1975, he earned an Associate in Arts degree, and had saved enough money to transfer to Illinois State University, where he earned a Bachelor of Arts degree with highest honors in 1977. He then graduated cum laude from Harvard Law School in 1985.
Surprenant credits his success equally to KCC and Harvard. He explains, "I would say that both points in the arc of my education – a local community college and Harvard Law School – were equally important to forming my views as a trial lawyer and, in many respects, as a person."
Today, Surprenant is a senior partner at Quinn Emanuel Urquhart & Sullivan LLP, the largest litigation-only law firm in the U.S., with offices in Los Angeles, San Francisco, Silicon Valley, New York, London, Tokyo, Chicago and Mannheim, Germany. His clients include Sprint/Nextel, Miramax Films, Continental and Northwest Airlines, General Motors, Avery Dennison, and many others.
Surprenant also is committed to a number of charitable causes. He returned to KCC in 2009 as the keynote speaker for the Kankakee Community College Foundation's "Blue Tie Gala," a donor recognition and award dinner. He resides in Los Angeles.
Jenny Dinelli
Ever since Jenny Dinelli was a young girl, she has been a star athlete and loved to play sports. Unfortunately, all of this could have changed for her in middle school. During a basketball game, Jenny hit her head on the court and experienced a brain hemorrhage. She was flown by helicopter to Loyola Medical Center in Chicago.
She woke up after being in a coma for five days. Her recovery included learning new study habits to overcome short term memory difficulties. Though the injury was serious, Jenny didn't stay out of sports. After high school, she decided to attend KCC and play softball.
"My favorite KCC memories stem from playing softball for Coach Dennis Clark," she said. Clark and Dinelli are shown in the photo to the left. "In the 2002 national tournament, we upset the No. 1 team in the nation, Phoenix College, in a game that lasted until midnight. Even though we ran out of steam the next day, we still earned a third place finish. In addition, we finished third in the nation in 2001."
Beyond being a wonderful athlete, Jenny also was a gifted student who was inducted into the Phi Theta Kappa honor society and maintained a 4.0 GPA throughout college. Jenny was the first of her family to graduate from college, and she took full advantage of the opportunity. At KCC, she was:
Lion's Club Scholar/Athlete of the Year
Phi Theta Kappa Honor Society Member
Phi Theta Kappa All-Illinois Academic Team Member
Nominated for Phi Theta Kappa All-USA Academic Team
Parent Teacher Association College Scholar
NJCAA Distinguished Softball Academic All-American
National Fastpitch Coaches Association Softball All-American Second Team Member
NJCAA Div. II National Softball All-Tournament Team Member
NJCAA Div. II Softball All-Region IV Team Member
After completing an Associate in Arts transfer degree at KCC in 2002, Jenny transferred to Marian University in Indianapolis and completed a bachelor's degree in elementary and special education. Jenny then attended Illinois State University and earned a master's degree in communication and science disorders.
Currently, Jenny is a speech language pathologist at Reed-Custer grade school. Originally from South Wilmington, she now lives in Braidwood. Jenny has devoted her life to helping others through her profession, and as a volunteer teacher for Habitat for Humanity in Haiti. Each year, she leads workshops to help train more than 500 Haitian teachers. She also has volunteered in an orphanage in the mountainside village of Sucre, Bolivia.
ICCTA Distinguished Alumni Nominations
1990
Andy Lock '75
1993
Barry F. Baron '72
1995
Alice "Tinker" Parker '89
1996
Sue Ann O'Connor '88
1997
John Ryan '87
1998
John M. Fulton '80
2000
Michael J Kick '78
2004
Anthony M. Springer '88
2005
Katherine Topel '86
2006
Andy Lock '75
2007
Dr. Valerie Goldfain '80
2008
The Hon. Michael J. Kick '78
2009
John M. Fulton '80
2010
Jenny Marie Dinelli '02